Christy & Company
This firm of hat manufacturers was founded by Miller Christie (1748-12 Jun 1820) and his works was in Bermondsey, London, south of the river Thames (becoming known as the House of Christy). The surname spelling can be either 'Christie' or 'Christy'. A later member of the family to own the company was William Miller Christy (d.1858) and in 1826 Christy & Company bought out a firm of hat manufacturers in Stockport and established their works on Hillgate. The tithe map of the Hillgate district for c.1850 shows that Samuel Christy was the occupier of the works site, the landowner being Lady McDougal. In c.1833 the company founded Fairfield Mills in Droylsden, situated on Manchester Road, adjacent to the Hollinwood Branch of the Ashton Canal. This became known as W M Christy & Sons Ltd after William Miller Christy. The success of this company was due to the manufacture of their Royal Turkish Towel, which was introduced at the Great Exhibition of 1851 and was favoured by Queen Victoria. Another successful introduction was the Terry Towel. In 1859 Wakefield Christy (6 Dec 1835-22 Feb 1898), son of Thomas Christy and great grandson of Miller Christie, was sent from London to manage hat production at their Stockport works. On arrival he move into Hillgate House (Oldknow's house) where he was joined by his mother, Jane Sandwith, sister, Ellen Sophia (b.1837), and brother, Stephen (b.1841). Following the death of Colonel William Davenport Davenport of Bramall Hall in 1869, the Christy family took a seven-year lease on the hall. When the lease expired in 1876, and after 17 years in Stockport, Wakefield Christy returned to London with his family.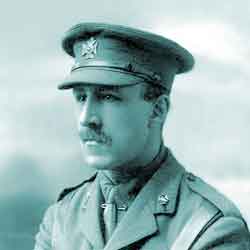 Lt Col Sir Geoffrey Christie-Miller.

On the 28 Aug 1872 Wakefield Christy married Mary Elizabeth Richardson at Kircassock, County Down. The couple had two children while they were living at Bramall Hall, Sydney Richardson (b.1874) and Edith Mary (b.1875). Sons, Charles Wakefield (b.1877) and Geoffrey (b.1881), were both born at Kensington. As Lt Col Sir Geoffrey Christie-Miller DSO MC, he subsequently owned Christy & Co and in turn the company passed to his son, Lt Col John Aylmer Christie-Miller OBE TD. Stephen Christy married Blanche Chichester at Tavistock, Devon, in 1876 and the couple moved into Highfield, Bramhall. Their first child, Hugh Archibald, was born at Highfield in 1877. Subsequent children born there were Stephen Henry (b.1879), Margaret Blanche (b.1882) and Muriel Harriet (b.1885). In 1873 Ellen Sophia Christy married John Harvey at St Mary's Church, Stockport. Thomas Christy and Jane Sandwith Wakefield were married on the 16 Jul 1829. Thomas possibly died in Chelmsford, Essex, in 1846 and his wife died in Chelmsford in 1888, aged 84 years. In 1890 the family surname of Christy was legally changed to Christie-Miller by Royal Licence.