Dukinfield Old Hall Chapel
Old Hall Street, off Globe Lane,
Dukinfield, Tameside
This chapel dates from the late 16th or early 17th century and it was the domestic chapel of Dukinfield Hall. In 1872 an extension, in the form of a large transept, was opened on the west side for use as a Congregational Chapel. Further alterations were made in 1891/93 designed by the architects Worthington and Elgood of Manchester. In the 20th century the transept became unused and dilapidated and in 1980 it was severely damaged by a fire that spread to the original chapel. The transept was demolished in 1981 leaving only the remains of the original chapel still standing. These remains were so poor that Historic England funded an archaeological recording exercise. The chapel remains are listed Grade II*, List Entry No. 1356422, and it is on the Heritage at Risk Register.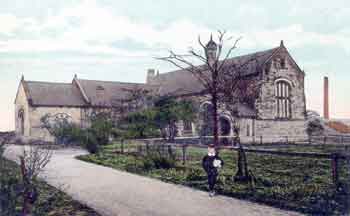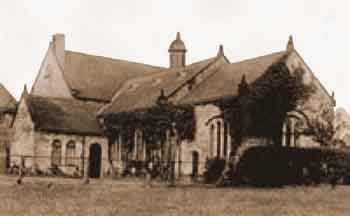 Old Hall Chapel, early 20th century.
View looking south from the bottom of Old Hall Street. The chimney on the right is part of Old Hall Mill.
Old Hall Chapel, early 20th century.
<!>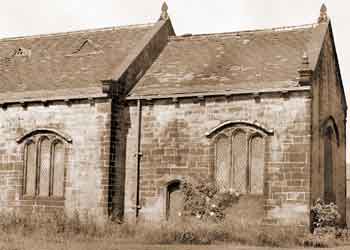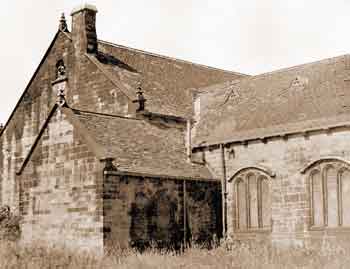 Old Hall Chapel, early 1970s.
Old Hall Chapel on the right with the larger Congregational Chapel in the background, early 1970s.
<!>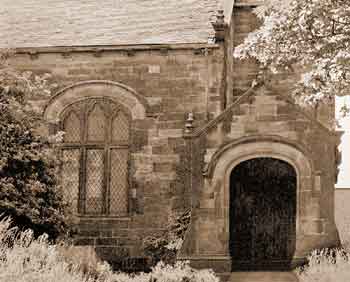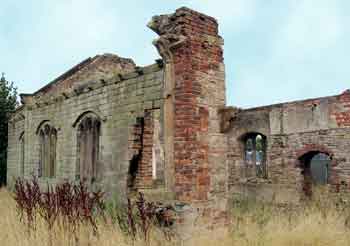 Entrance to the Congregational Chapel, early 1970s.

Remains of Old Hall Chapel.

<!>

<!>