At No. 64

Sergeant Richard Burrill
Sergeant Joseph Johnson

At No. 66

Constable Henry Dilworth
Constable James Lambert
Constable George Stevenson
This historic building has been converted into apartments and at the rear a terrace was built on Market Street.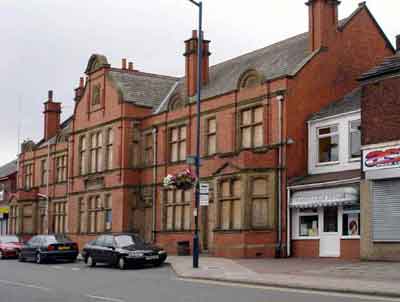 Old Denton Police Station, 24 July 2005.
Detail above the four entrances, 24 July 2005.

| | |
| --- | --- |
| | |
| | |
The grand opening ceremony at the Police Museum took place on Thursday, 7 October 2004 in the presence of the Denton Local History Society, Tameside Local History Forum, representatives of Denton Constabulary and other guests. At 12:30pm everyone was 'upstanding in court' and then a 'prisoner' was brought in to be tried before the court there. The prisoner was Les Battersby of Coronation Street fame, aka the actor Bruce Jones who was the guest of honour.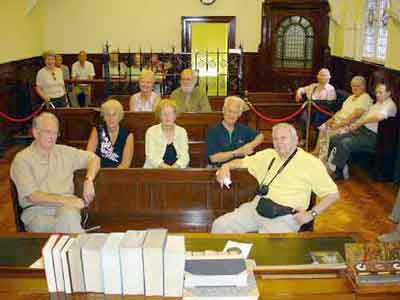 Petty Sessional Courtroom, 14 July 2005.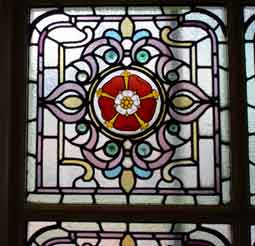 Detail of a courtroom window, 14 July 2005.