On the day the foundation stone of Christ Church Schools (then known as the National schools) was laid, clergy, dignitaries and parishioners first assembled in the school room of Denton Chapel (St Lawrence's). From there they processed to the site of the new schools on Manchester Road. The procession was headed by the Revd William Parr Greswell, Revd Aspinall and Revd Thomas Newham Farthing. The foundation stone was then laid by William Peacock (William Cooke Peacock), a hat manufacturer, who was a large contributor to the cost of construction. Afterwards the assembly processed to Mr Peacock's residence on Broom Lane for refreshments. Next they went to the residence of Mr Sidebottom† at Haughton Green for more refreshments. They then returned to the school room at Denton Chapel where hymns were sung and in the evening there was a tea party. The estimated cost of the schools was £1,200, which was raised by a grant and contributions from William Peacock, Revd William Parr Greswell and other friends.
<!>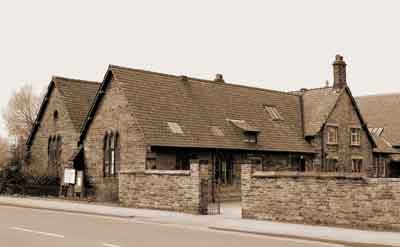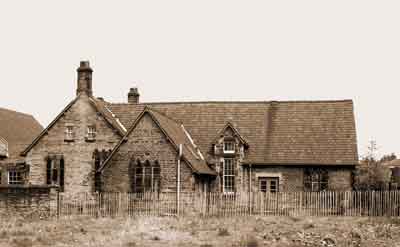 Christ Church Schools viewed from Manchester Road, 7 May 1978.
Christ Church Schools viewed from the Seymour Street side, 7 May 1978.
<!>
<!>