Booth & Moores Hat Factory
When this works was demolished in 2002/3, to make way for the car park of the proposed Morrisons Supermarket, some features were saved so that they could be incorporated into the supermarket that was built on Saxon Street.
By the 1920s and 1930s market conditions in the hatting industry were in decline, principally caused by informality in dress produced by the rise of the motor car coupled with an increase in chain retailers and consequent failure of specialist hat shops. As a result of this Booth & Moores closed in the 1930s.
Later the premises were occupied by Denton Sheet Metal & Engineering Co Ltd and then by Davies Brothers (Denton) Ltd, who referred to the premises as Beaver Works. They were specialists in light and heavy steel fabrications, light structural work, argon arc and electric welding. Another company known to have occupied the premises was L C G Components Ltd, whose registered office was in Brazennose Street, Manchester. This company specialised in sheet metal work, complete components and detailed assemblies. A petition to compulsorily wind up this company was presented on the 18 July 1966 and it was struck off the Register of Companies in June 1972.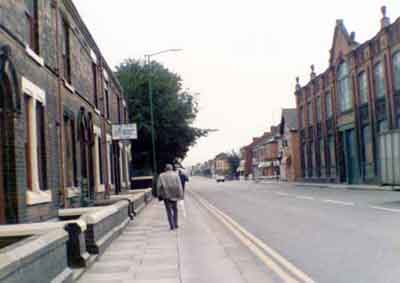 Hyde Road looking eastwards towards Hyde, from near the Gresham Street corner, 1985.
The former hat factory of Booth & Moores is on the right, on the corner of Bond Street, and Broom House Inn stands on the far corner of Bond Street.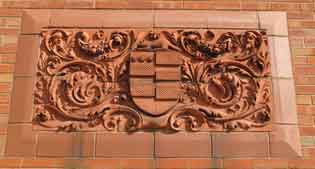 <!>